Firms are actively rethinking how blockchain can enable them to reinvent various forms of financing such as trade finance, letters of credit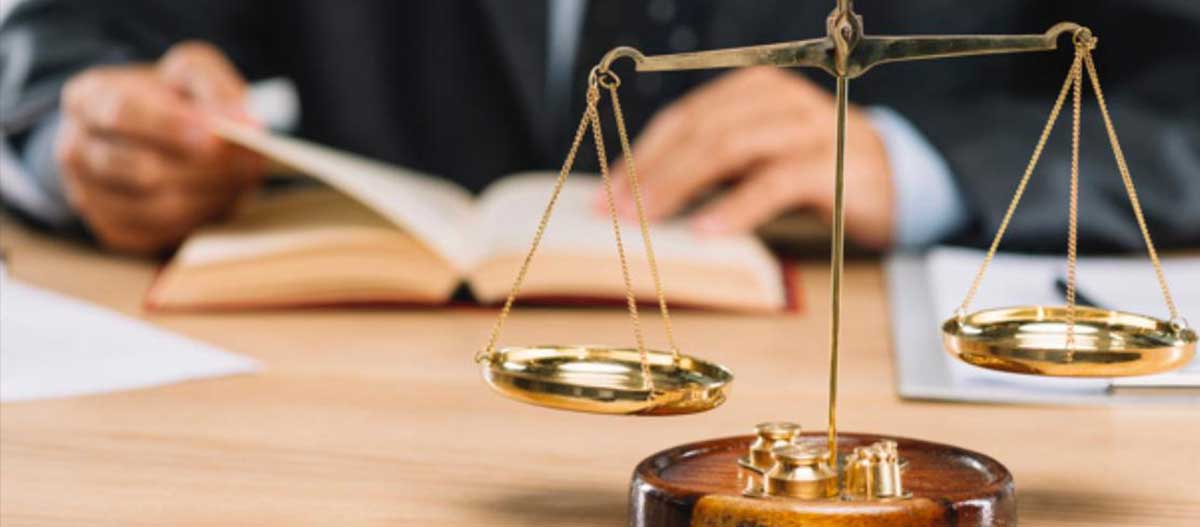 Banking and Finance Legal Service
What is Banking Law?
Banking law covers the many state and federal regulations governing financial institutions. Attorneys who practice in this area of the law handle everything from customer disputes and complaints against a bank, to complex litigation between domestic and foreign institutions, their investors, the government, and other parties. However, most banking law attorneys are hired to provide advice concerning regulatory compliance. Banks may choose to maintain in-house counsel for this purpose, or to seek assistance from an independent law firm.
Given the vast number of regulations with which banks must comply, it is not surprising that their officers and directors seek legal counsel before making important decisions. The Dodd-Frank Act, a banking reform measure passed by the federal government in 2010, alone contains more than 1,500 separate provisions, including nearly 400 rule mandates. Depending on where they were chartered and how they operate, banking institutions may be regulated by the Federal Deposit Insurance Corporation (FDIC), the Federal Reserve System ("the Fed"), the Office of the Comptroller of the Currency (OCC), as well as state regulatory agencies.
Regulatory Compliance
In the current regulatory environment, banks have no choice but to make compliance a priority. This can involve an expensive and labor-intensive process that will affect everyone within the organization. First, the applicable rules and regulations must be identified and ranked in order of the risk associated with noncompliance. This evaluation by itself will often require input from an attorney familiar with the bank's operations. The next step will be to design and implement a compliance plan.
An effective compliance plan must be comprehensive, and here too the bank will benefit from the advice of counsel. The new efforts must be integrated with existing compliance systems to produce a complete, streamlined approach. All aspects of the bank's compliance activities should be subject to monitoring and oversight by management, with procedures in place to alert the appropriate personnel when the bank is in danger of violating a particular regulatory provision. That way, the bank can act proactively to remedy a concern before it becomes a true liability.
Staff members must also be educated on regulations pertaining to their duties, and kept abreast of changes in the law. There is a conception that banking law attorneys spend all of their time litigating, but this is untrue. Many practitioners are employed to conduct trainings and to act as a resource for banking professionals concerned with compliance issues. Considering the severe consequences of non-compliance, managers should consider a regulatory awareness program to be money well spent.
Defending Enforcement Actions
Of course, if a bank is already the subject of a regulatory investigation or enforcement action, the objective changes. Now the goal is to defend against inaccurate allegations and to protect individuals within the organization who have been singled out. There are many examples of overzealous regulators abusing their authority to the detriment of innocent directors, officers, and employees. Imprudent enforcement actions can also harm a bank's reputation and disrupt day-to-day operations.
If non-compliance has occurred, regulators have the power to impose strong sanctions on the bank, including termination of deposit insurance, issuance of "cease and desist" orders, and imposition of civil fines. Monetary penalties can also be issued to individuals within the organization. In extreme cases, individuals may even be targeted for criminal prosecution. In addition to taking immediate remedial action with respect to the non-compliance issue, banks should consult with legal counsel about the possibility of settling the enforcement action informally through direct negotiations with the regulators.
Assistance with Transactional Matters
Banking law also deals with the various transactions that arise as a financial institution goes about serving its customers and growing its business. Legal documents may need to be drafted to address individual accounts, such as a workout agreement for a customer who wants to avoid the repercussions of default. On a larger scale, a bank may need to develop standardized customer agreements in conjunction with new products or lending programs. Transactional matters can also involve the establishment of a de novo charter, the sale or purchase of a branch, or the creation of a new holding company.
In each instance, the bank must take steps to avoid conflicts with relevant consumer protection laws and industry regulations. For example, customer agreements for deposit accounts must comply with federal legislation such as the Truth in Savings Act (TISA), which requires the disclosure of certain interest and fee information, and the Expedited Funds Availability Act (EFAA), which regulates how long a bank can hold funds from a deposited check. Because banking laws change frequently, the assistance of an attorney in these matters is highly recommended.
Selecting a Banking Law Attorney
If your institution is looking to avoid regulatory action and the cost associated with it, you need experienced legal counsel. Many law firms have retired banking executives and government regulators on staff, providing valuable real-world experience. Contact a banking law attorney to learn more.
Associating & Keeping up with banking and finance industries challanges is not an easy task ,mainly of the high legal risks involved .Still we perceive banking and finance as key areas of our clients interest ,and we have developed a wide range of association in legal services for these particular fields including comprehensive legal adviceory services locally and Internationally :
Legal Services for Interpol Cases .
Real Estate ,Project and Business Financing .
Loan agreements and syndicated loans.
Security instruments and other forms of guarantee .
Drafting and negotiaiting the financial documentation.
Trade Finance and Loan Consumer .
Legal Review of Financial Documentation.
Islamic finance, which is a huge part of UAE's banking and financial services sector.
Derivates and ISDA documentation
Asset financing and all associated legal services, such as leasing assistance, intellectual property litigation, etc.
Export & trade financing with support for a wide range of products available
Project financing advisory
Banking litigation for sophisticated lawsuits
Our partner are experienced in the legal and commercial aspects of the international and regional markets, including the Dubai International Financial Centre (DIFC). Our practical knowledge and technical expertise enable us to apply a broad range of corporate, banking and commercial law principles together with an understanding of compliance issues to advise those whose activities come within the orbit of regional financial regulation, or require an appreciation of it.
Legal activty in a range of financial services sectors, and include financial institutions, investment companies, insurers, asset managers, financial intermediaries, commodities traders, sector specialists, exchanges, rating agencies, service providers to the market and its trading platforms, and insurance providers. Additionally, we advise regulators and government departments, particularly in framing new legislation or assessing the impact of existing law and regulation.